Floor Plan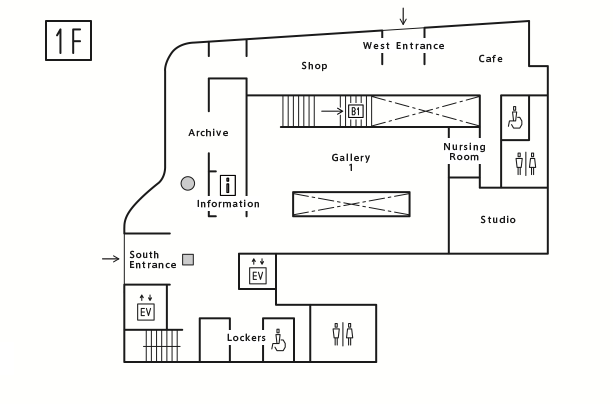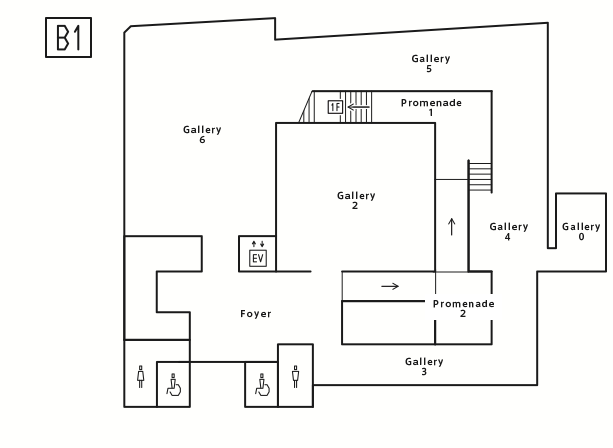 accessibility
The elevator is accessible for visitors with wheelchairs.
The entrance door is automatic.
The entrance are equipped with easy-access slopes for wheelchairs.
Wheelchairs and baby strollers are available for loan free of charge at the information desk.
Accessible toilets are available on every floor.
There are ostomate facilities in the accessible toilet on the first floor.
Trained guide and service animals are permitted in the museum.
There is room for nurshing mothers. Please ask the information desk.
Toilets equipped with a diaper-changing station are located on every floor.
Visitation Policy
Smoking is prohibited anywhere in the museum.
Pets (except assistance dogs) are not allowed in the museum.
Please do not bring hazardous and flammable materials into the museum.
Visitors may be refused entry if they appear intoxicated or otherwise pose a disturbance to other visitors.
Photography Policy
Please follow the guidelines for each exhibition. Staff and signs help visitors identify areas in which photography is permitted.
Tripods and monopods are not permitted
Please respect other visitors and the copyright of the artworks.