Artist in Residence Program: Kasia Fudakowski
2019.12.09 - 2020.02.09
Arts Maebashi has invited artists form around the world, and supported their artistic projects and art works production. From 2014, we started our residence program by renovating an empty building in the city. 
Arts Maebashi residence program encourages artists in their artistic production through the experience of living in this region. We hope it will create special chances for both artists and the citizens of Maebashi to meet with new sence of discovery.
As the second  resident artist this year, we invited Kasia Fudakowski from the UK who is based in Berlin. During the Artists in Residence Program at Arts Maebashi, she will continue with her on-going fragmentary film project 'Word Count', which is based on a fictional apocalyptic scenario, and already consists of 6 completed shorts which she has filmed around the world.
■Residence Period:December 9, 2019 ~ Febrauary 9, 2020
■Place:Tastumachi Studio ( Chiyodamachi 2-4-1, Maebashi, Gunma )
■Pablic Program
Date and Time : January 25
Venue:Tatsumachi Studio  ( Chiyodamachi 2-4-1, Maebashi, Gunma )
Admission : Free
*This event inculdes an artist talk. We will update the event schedule on this page, as soon as it is fixed.
Kasia Fudakowski
Fudakowski's diverse and playful practice, which includes sculpture, performance, writing and film, explores social riddles through material encounters, surreal logic and comic theory. Her current on-going film project 'Word Count' received the Otto d'Ame award in 2016, and was exhibited in 2018 as a part of two solo exhibitions at the Kunstverein für die Rheinlande und Westfalen, Düsseldorf and at 1646, The Hague. A recipient of the Villa Romana Prize, her work has been exhibited at the 15th Istanbul Biennial, 'Produktion! Made in Germany III', Sprengel Museum Hannover, 'Bring Art into Life!' Museum Ludwig, Cologne and Arario Gallery, Seoul, South Korea.
website:http://www.kasiakasia.com/
[selected works]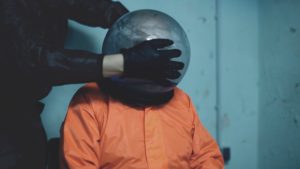 video still from Word Count 04 – The Martyrdom of Professor Sanchez
2018, 3"01' Shot on location in Berlin.
Courtesy of the artist and ChertLüdde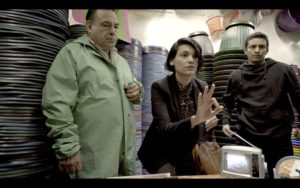 video still from Word Count 02
2017, 3"30'shot on location in Mexico City
Courtesy of the artist and ChertLüdde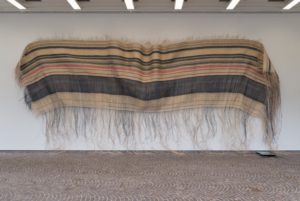 'Working Title: The Worry Wall', 2017- (ongoing)
Rattan, stain, lacquer, steel, production notes video loop. C. 500 x 1500 x 10cm
Photo Credit © Sprengel Museum Hannover / Herling, Herling, Werner
Courtesy of the artist and ChertLüdde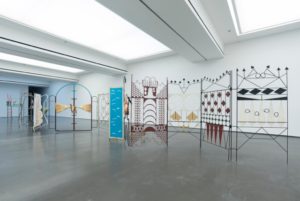 Installation view "Boiling Frogs", 2018, Kunstverein für die Rheinlande und Westfalen, Düsseldorf 
curated by Eva Birkenstock, Photo: Katja Illner.
Courtesy of the artist and ChertLüdde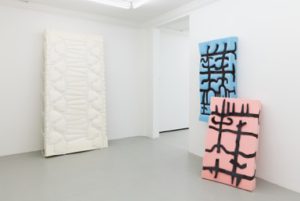 Memory Mattress I, 2014
Wrought Iron, foam , 100 × 52 × 9cm
Memory Mattress II, 2014
Wrought Iron, foam 60 × 52 × 10cm
Memory Mattress IV (Your Words are Only Half Your Own) ,2018
Steel, lacquer, foam 20 × 180 × 90cm
Photo credits: Gunnar Meier Photography
Courtesy of the artist and ChertLüdde and SALTS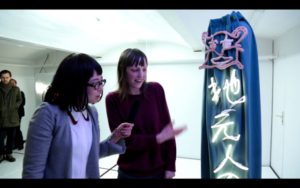 Video still from performance 'Local Artist' during the opening of solo exhibition of the same title.
2014, 6"49'
Courtesy of the artist and ChertLüdde
Recommendation committee 

KWON Jin (Curator, South Korea )
TERUYA Yuken (Artist, Japan)
KANAI Miki (Writer, Germany)
Saubin YAP (Curator/Artist, Malaysia)
Pauline J. YAO (M+ curator, Hong Kong )