Collection+ Secret of Art
2017.07.21 - 2017.09.26
【Past Exhibition】
Since before the museum opened, Arts Maebashi has been presenting exhibitions centered on themes that added young artists' artworks to our collection (Collection +).  For "Secret of Art", we added other artworks that we loaned from museums and private collections in the neighborhood and organized an exhibition focusing on the theme of appreciation.
The impressions and the feelings we get from the artworks considerably reflect our origin and our past experiences, as well as our memories.  Also, contacts with art give us opportunities to rediscover our own self.  The secret of art is not in the artworks themselves, but inside us, the ones who receive a message from those artworks.
This exhibition has been divided into 5 areas that will allow the viewers to have a contact with materials, society, artists, the others and theirselves.  With this, we want to introduce viewers to several experiences of appreciation.   First, you will look at the artworks with attention.  Then, you will learn about the artists and the artworks background, and after that, if you're interested, you will try to convey your impressions to someone else.  In this way you will be able to experience other people's feelings and opinions that might be different from yours.  You might feel a little bit of discomfort by doing this, but you will get to discover and realize something new.  Meeting with art will create an opportunity to learn about your own self.  Wouldn't you try to make such an experience?
—————————————————————————
21 July (Fri.)2017 – 26 September(Tue.) 2017
Venue: Arts Maebashi.
Opening hours: 11:00-19:00 (entry up to 30 minutes before closing)
Closed on Wednesdays.
Admission :
Adults: 500 (300) yen/ Students and Over 65 years old: 300 yen.
Fares in brackets are rates for groups of 10 or more.
Free for High school students and under.
Free entrance on 19 August for KidsFesta2017.
Entrance between 17:00-18:30: 300 yen
Heat wave discount: tickets will cost 300 yen for everyone who visits the exhibition on very hot days reaching 35℃ or higher temperatures.
Organizer: Arts Maebashi
—————————————————————————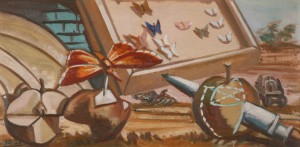 FUKUZAWA Ichiro,  Butterflies (A study), 1930, Oil on Canvas, 30x60cm, Collection of Fukuzawa Kazuya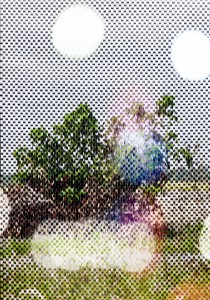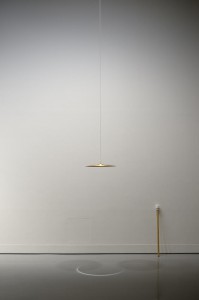 left: KIGURE Shinya,  keshiki_shimomasuda,  2011, Ink Jet Print, 81×121cm , ARTS MAEBASHI
right:  SHIMAJI Yasutake , Dropping the trembling shadow on the floor,  2016, Collection of Artists   Photo: HATAKEYAMA Naoya  courtesy: Shiseido Gallery
left:  KOMURO Suiun,  The Red Cliff, Part I,  1915, Ink and Light Color on Silk, 174.5×86.5cm, ARTS MAEBASHI
right:   MIWA Michio,  Usually Appearance  Shuma,  2009, 80×38×23cm, Japanese cypress,Urushi,Clay,Pigment, ARTS MAEBASHI