YOKOBORI Kakujiro and His Associates
2018.03.17 - 2018.05.29
【Past Exhibition】
Kakujiro Yokobori (1897-1978) was born in Ogo Town, in Seta rural district of Gunma Prefecture (now part of the municipality of Maebashi), located on the southern slope of Mount Akagi. However, he later moved to Tokyo to prepare for a trip to the U.S. and at Seisoku Junior High School, where he had just transferred, he met Sadao Tsubaki. It was after their encounter with the artist Ryusei Kishida that they both decided to step out in the world of painting. Then, Kakujiro became a member of the art group called Sodosha, which was led by Ryusei, and even when Ryusei moved to Kyoto, after the Great Kanto Earthquake, he kept on producing artworks that he continued to display at the Shunyokai Art Society for 55 times until he died.
During his lifetime and even if he placed the center if his activities in Tokyo, Kakujiro always treasured his bound with his local hometown though. While working to establish the Gunma Fine Arts Association, he also founded a group called Santori-kai with two other friends, the painter Sokyu Isobe and the caster and sculptor Torizo Morimura, organizing group exhibitions with them.
—————————————————————————————————–
17March 2018– 29May 2018
Venue: Arts Maebashi.
Opening hours: 11:00-19:00 (last admission: 30 minutes before closing)
Closed on Wednesdays.
Admission :
Adults 500 (300) yen, University students, Over 65 years old 300 yen.
Free for High school students or grades below.
Fares in brackets are rates for groups of 10 people or more.
Free entrance on April 15 for the Festival of TUNAGARIZUMU.
Re-entry with half-ticket: 300 yen (entrance between 5 pm and 6:30 pm).
Organizer: Arts Maebashi
—————————————————————————————————–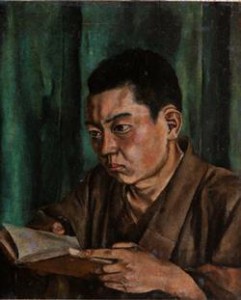 Self Portrait, 1916, oil on wood, Collection of Arts Maebashi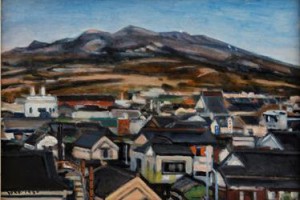 Mt. Akagisan, 1960, oil on canvas, Private Collection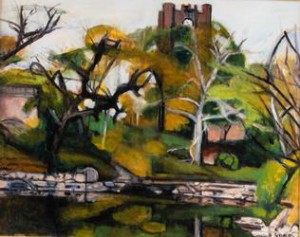 Sanshiro Pond, 1967, oil on canvas, AKIYAMA Collection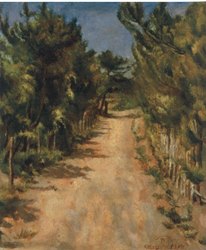 KISHIDA Ryusei, A Narrow lane in Early Summer, 1917, oil on canvas, Collection of  Shimonoseki City Museum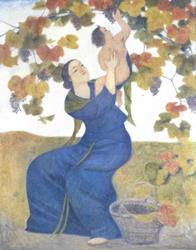 KOSUGI Hoan, Mother and Child Picking Fruits, c.1926, Collection of  Kosugi Hoan Museum of Art, Nikko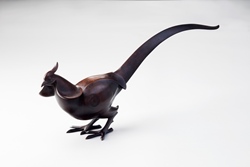 MORIMURA Torizo, Golden Pheasant, 1969, bronze, Collection of Gunma Bank