KOIZUMI Meiro  Trapped Voice Would Dream of Silence
2015.03.21 - 2015.06.07
【Past Exhibition】
We are pleased to announce that Arts Maebashi will hold a solo exhibition of Meiro Koizumi, an artist working primarily in video and performance art.
It can be said that all of Koizumi's works depict the state of "humankind" in unique practices. They stir the emotions of viewers, demanding us to consider how our bodies and minds give form to "humankind."
After studying visual art in the UK, Koizumi was highly regarded at a young age by  many museums and artspaces in Japan and abroad such as the Museum of Modern Art (MoMA) and has become one of the most internationally exhibited Japanese artists. This exhibition offers a panoramic view of the artist's videos as well as drawings and sculptures ranging from his earlier works to more recent projects.
————————————————————————————————————————
21 March 2015 – 7 June 2015

Venue : Arts Maebashi

Open hours : 11:00-19:00 (entry up to 30 minutes before closing)

Closed on Wednesdays

Admission:
Adult 500 (300) yen, University students, Over 65 years old 300 yen.
Free for High school students and Under.
Fares in brackets are rates for groups of 10 more.
Free entrance on April 13 for festival of TUNAGARIZUMU.
Re-entry with half-ticket : 300 yen
Entrance between 5 pm and 6:30 pm : 300 yen
Every 22nd of the Month "Pair discount" : 600 yen / 2 persons

Organizer: Arts Maebashi

————————————————————————————————————————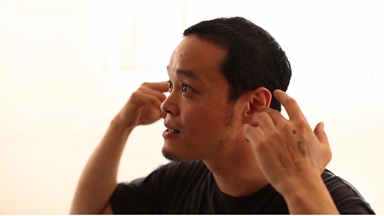 Meiro Koizumi (born in Gunma, Japan, 1976)  and works in Yokohama, Japan. He studied at the International Christian University, Tokyo (1996-1999), Chelsea College ofArt and Design, London (1999-2002), and Rijksakademie van beeldend kunsten, Amsterdam (2005-2006). He won the 1st prize at Beck's Future 2- student's film and video award in London (2001). His previous solo exhibitions include "Broken Hero, Beautiful Afternoon" at Art Space, Sydney (2011), MAM Project 009 at Mori Museum, Tokyo (2009) and Projects Series in MoMA, New York in Jan. 2013.  He participated in numerous group shows such as, "Invisible Memories" at Hara Museum, Tokyo (2011), Liverpool Biennial (2010), Media City Seoul (2010) and Aichi Triennale, Japan (2010).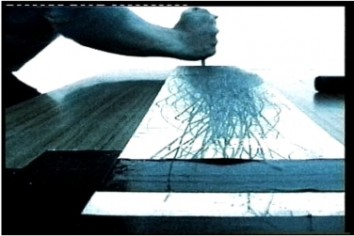 "Untitled", single channel video, 2003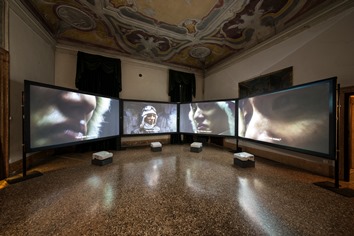 "Portrait of a Young Samurai", 4 channel video installation, 2009
Courtesy PinchukArtCentre / Photo by Sergey Illin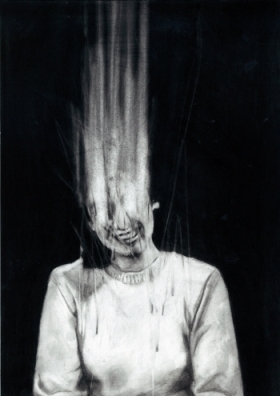 "Altarpiece #3", charcoal on paper, 2014
ALL works: Courtesy of the artist and Annet Gelink Gallery, Amsterdam