Memories of the Place: Anamnesis
2020.10.22 - 2021.03.21
Through the experiences of daily life, or tracing back the accumulated past, you can get a sense of the scenery of nature and buildings, and the activity of humans and animals. In this exhibition, the artists introduce the present and past of the place by means of works that are expressed by using various senses.  It is then that an anonymous place appears as though it has a memory. The concrete experiences of each individual and time with a longer scale than human beings blend together in the place.
Due to this serious calamity, we all experience big changes in our daily lives. After temporarily closing for three months, we here at Arts Maebashi were forced to re-examine our exhibitions and projects. When faced with a difficult situation head on, we try to take another look at our own place. What kind of place is this, and what kind of future can we build from here? In order to progress little by little, we may need an imagination that seems to fly lightly while at the same time confirming the sense of our feet. We want our museum to be a place that can provide the opportunity to confirm your senses.
————————————————————————————————————————
Period: October 22, 2020 (Thu.) – March 21, 2021 (Sun.)
Venue : Arts Maebashi 
Open hours : 10:00-18:00 (entry up to 17:30) 
Closed on Wednesdays ,
*We will be closed during the New Year's holiday (December 28, 2020 – January 4, 2021)
Free Admission
*Ticket for the "Listening: Resonant Worlds" can also be used to see the works by artists who will participate in this exhibition from December 12.
Artists: ARIMURA Shintetsu, ISHIUCHI Miyako, ITO Zon, IWASAKI Takashi, OMI Tatsuo, KATO Akira, KANEKO Hidehiko, KIGURE Shinya, KODA Chie, KONDO Yoshio, SHIRAKAWA Yoshio, TSUGAMI Miyuki, NAKAMURA Kazumi, FUKUDA Tentarō, MASUDA Hirofumi, YAMAGUCHI Kaoru
*From December 12th : Irwan Ahmett & Tita Salina, OKAMOTO Takehiko, KAWAGUCHI Tatsuo, KUSAMA Yayoi, SUGA Kishio, SEKINE Nobuo, CHO Shigeyuki, TEYUYA Yuken, BAE Young-whan
————————————————————————————————————————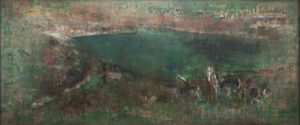 YAMAGUCHI Kaoru, Numa no Aru makiba  1964  Collection of Arts Maebashi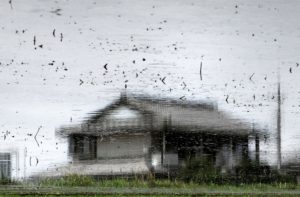 KIGURE Shinya, Kagamida_080726  2008  Collection of Arts Maebashi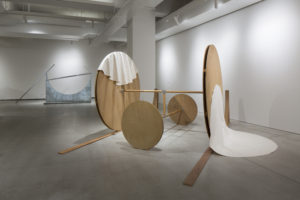 SHIRAKAWA Yoshio, Sōki no Katachi  2004  Collection of Arts Maebashi
KODA Chie, Suiro wa Tuzukuyo Doko Mademo  2014 Collection of Arts Maebashi
————————————————————————————————————————
Arts Maebashi 
TEL: 027-230-1144
FAX: 027-232-2016
E-mail: artsmaebashi@city.maebashi.gunma.jp