Memories in Thread
We here at Arts Maebashi have continuously collected works by artists who were associated with our museum, including those who were familiar to our region. In 2019, we collected 72 works by 15 artists.
This year, we will be showing some of the works from this new collection as well as ones from the collections which we gathered before the opening of the museum under the themes of "Memories in Threads" and "Memories of Place" in the 1st floor gallery throughout the year.
The clothing depicted in paintings and other works of art represents the character and atmosphere of the people who wear them, as well as reflecting their culture, society, and time period. In the first half of the exhibition, we will show the expressions of modern Japanese style paintings and oil paintings, depicting a variety of figures. We will also present our first and second generation uniforms, along with the process of their creation. Please pay attention to the staff at the reception and in the gallery wearing their second generation uniforms as they arrange their own way to wear them.
In the second half of the exhibition, we will present works related to raw silk, silk and sericulture. Here where sericulture used to thrive, silkworms were once called "Okosama," and were cherished. This exhibition includes Tsuneo Takahashi's Okosama, which depicts the life of a silkworm, and Ishiuchi Miyako's Dream of Silk series, in which she photographed Meisen (a kind of silk fabric) which were left in Kiryu.
————————————————————
Period: June 1 (Mon.), 2020­ ­– Oct 13 (Tue.), 2020
Open hours: 10:00 – 18:00 (entry up to 17:30)
Closed on Wednesdays
Admission Free
Venue: Arts Maebashi Gallery1, 2, Promenade
Organizer: Arts Maebashi
Artists: ISHIUCHI Miyako, ITO Mie, KIGURE Shinya, KUBO Shigezou, SHIMIZU Tone, SHODA Jo, SHIRAKAWA Yoshio, TAKAHASHI Tsuneo, TANAKA Seihyo, TANAKA Tsune, TAMURA Kiyoo, NAKAMURA Setsuya, NANJO Kazuo, HIRANO Kaoru, FUKUDA Tentaro, YOKOBORI Kakujiro, KEREN Benbenisty, WAPKE Feenstra , Form Words
————————————————————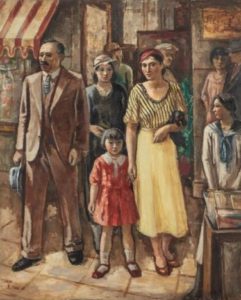 SHIMIZU Tone, Hodou, 1934, Collection of Arts Maebashi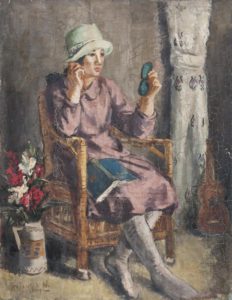 NAKAMURA Setsuya, Fujin-zou (Tekagami no Fujin), 1927, Collection of Arts Maebashi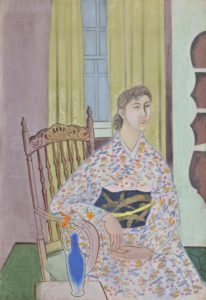 TANAKA Seihyo, Fujin, 1959, Collection of Arts Maebashi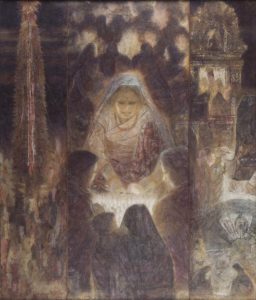 TAKAHASHI Tsuneo, Rato Matsyendra-sai no Akari, 1979, Collection of Arts Maebashi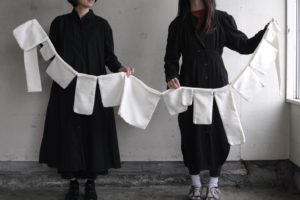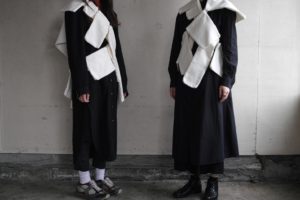 Staff Uniform of Arts Maebashi (second generation),  production of FORM ON WARDS
————————————————————
Arts Maebashi 
TEL: 027-230-1144
FAX: 027-232-2016
E-mail: artsmaebashi@city.maebashi.gunma.jp