LISTENING: RESONANT WORLDS
2020.12.12 - 2021.03.21
This exhibition presents works of arts that feature practices of connecting to the world through the act of listening. In recent years, works that focus on what and how we listen, to remind us of and reappreciate various phenomena that have been neglected, are drawing attention. This concern rose with fragments of "soundscapes," but their contexts have become quite diverse and complex the more important they become in a world full of accidents where human beings are forced to struggle. Arts Maebashi has conducted art projects through reaching out to the community and having conversations with people from conspicuously different fields. These experiences have made us aware that it is important for each of our projects not to be self-sufficient, but to bring organic connections to such diverse people and the environment around us. If we listen consciously, we will become aware that we are dependent on one another. If we realize this, listening can be connected not only to music but also to anthropology and history, as well as to the demand of one's rights and the practice of nursing care. In other words, it can connect the fields of politics, welfare, and environment. In addition, this exhibition was organized with hopes of encouraging interest in how one can listen to a past event in a place as well by consequently viewing another ongoing exhibition at the museum, "Memory of Place: Anamnesis." We express our deepest gratitude to the collectors and contributors to the catalog and those who cooperated with us to make this exhibition possible. We express our sympathies and prayers for the recoveries of people physically and economically affected by the COVID-19 pandemic. Your cooperation is greatly appreciated for safe and enjoyable experiences of art in Arts Maebashi.
---
December 12(Sat), 2020 – March 21(Sun), 2021
Opening hours: 10:00-18:00 (entry up to 17:30)
Closed on Wednesday and between December 28 (Mon), 2020 to January 4 (Mon), 2021
Venue: Arts Maebashi (5-1-16 Chiyodamachi Maebashi Gunma Japan )
Admission: Adult 500 (300) yen, University students and Over 65 years old 300 yen.
-Fare in brackets are rate for group of 10 or more. Free for High school students and under, those with physical disability certificate, plus one care giver.
-Free entrance January 9 (Sat), 2021, due to City Festival.
Organizer: Arts Maebashi
Sponsors: The Kao Foundation for Arts and Sciences, The National Culture and Arts Foundation
Partners: MAEBASHI CINEMA HOUSE, TOFOO
Support: THE JOMO SHINBUN, GTV Co., ltd., FM GUNMA, Maebashi City FM, MAEBASHI Chamber of Commerce and Industry, The Australian Embassy, Tokyo
---

ARTISTS
NOMURA Makoto, ONDA Aki, Angelica MESITI, WANG Hong-kai, KOMORI Haruka + SEO Natsumi, Sung TIEU
SCREENING PROGRAM
OKUMURA Yuki, KOMORI Haruka + SEO Natsumi, SODA Kazuhiro, SAKAGAMI Kaori
Venue: MAEBASHI CINEMA HOUSE 
---
website
https://listening.artsmaebashi.jp/en/
---
Notice to All Visitors
Anti-Virus Initiatives for the "Listening: Resonant Worlds" Exhibition
As part of efforts to avoid further spread of COVID-19, Arts Maebashi has decided to take the following measures in hosting this exhibition.
We have created a special website as an exhibition catalog launching concurrently with the opening date so that those who cannot travel to Arts Maebashi will be able to learn more about the content of the exhibition. Please visit our website at http://artsmaebashi.jp to access this information.
Visitors can experience the works of art by reading QR codes. To avoid contagion, please bring your own smartphones and earplugs or headsets if possible.-For those who do not bring their own, some sets are available.
Advance reservation is NOT necessary but the number of people in each gallery space will be limited. For works that will be screened in Maebashi Cinema House, a reduced number of seats will be available in order to maintain social distancing.
---



Angelica MESITI Mother Tongue 2017 Photo: Bonnie Elliot
© Angelica Mesiti Courtesy the artist and Anna Schwartz Gallery

WANG Hong-Kai Borom 2020 Photo: Kyung-Duck Kang

ONDA Aki Collage on Cassettes 2018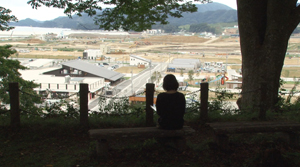 KOMMORI Haruka + SEO Natsumi Double layered town/Making a song to replace our positions 2017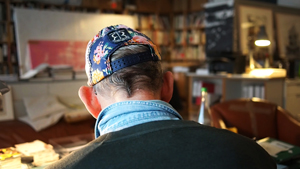 OKUMURA Yuki The Man Who, An Ephemeral Archive 2019
Courtesy of MISAKO & ROSEN, Tokyo and LA MAISON DE RENDEZ-VOUS, Brussels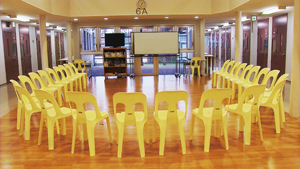 SAKAGAMI Kaori PRISON CIRCLE 2019 © 2019 Kaori Sakagami

---